Welcome!

The Wethersfield United Methodist Church worship is lively, Spirit-filled and Christ-centered. We offer adult and youth church school, a full range of choirs for adults and youth which include chancel, praise and bells along with a variety of missions and ministries in which all ages can participate in.
If you would like any more information please call us at 860.529.2025 or email This email address is being protected from spambots. You need JavaScript enabled to view it..
Pastor's Letter (Fall Newsletter)
Sermon Series, Fall 2014
Small Group / Bible Study Opportunities
'Word'ly Women' Small Group Fall Study - Sept 22 - Nov 17
Making Sense of Scripture - Bible Study -- Oct 1 - Nov 12
Tres Dias (Three Days) Retreat Men-Oct 16 / Women-Nov 20
Membership Round Table - Oct 25
Membership Round Table

RESCHEDULED:

Saturday, October 25th from 10 A.M. to 12 P.M.

Pastor Hahn invites all who would like to become a member or have children baptized to "Membership Round Table." He will share with you what it means to be baptized and become a member of a congregation. Even if you are unsure, please come so that you can make an informed decision. Coming to this table will not obligate you to become a member. Please contact Dana to sign up 860-529-2025 (ext. 110) or This email address is being protected from spambots. You need JavaScript enabled to view it..
Yankee Pot Roast Dinner -- Oct. 25
Yankee Pot Roast Dinner

Saturday, Oct. 25

4:30-7 p.m. (continuous seating)

We will be holding our annual community 'Yankee Pot Roast Dinner' as a major fund raiser for our church's many mission projects. Dinner will be served from 4:30—7:00 p.m. at a cost of $12/adult and $6/child under 10.

Please save this date and bring your family and friends to enjoy a 'yummy' dinner for a great cause! Please, look for the sign-up sheets on the Community Connections Board to let us know you are coming. Also, put your faith in action and volunteer to help out with this event by signing up on the 'Volunteer Sign-up Sheet' on the Community Connections Board in the FLC hallway. Thanks!
Buck-a-Book -- Oct.26
Wealth & Poverty - Bible Study -- Oct 26 - Nov 16
Gift Card Program
WUMC Gift Card Program!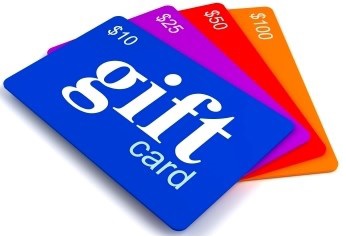 WE ARE CONTINUING OUR GIFT CARD PROGRAM!
You can purchase gift cards from our church . . . we have a large variety of vendors. The gift cards are purchased at face value (no extra cost to you). Each gift card gives our church a set percentage which will go towards the Mission Fund.
It's Easy: Just fill out the attached order form and return with your payment. (More order forms are available at our communication board.) The gift cards that we have in stock will be given out immediately and the others will be ordered the first Monday of the month and will be in the following week. So plan ahead!
It's Convenient: No need to run around to the stores to pick up gift cards. Just stop in the office during the week or see Deb Draizen or Evelyn Griswold at Coffee Hour on Sundays. Dunkin Donuts, Panera's, Starbucks, Amazon, Kohl's, Stop & Shop, to just name a few.
There are many more!
It's a Way to Give: Most of us buy gift cards on a regular basis. With this program, the proceeds come from the vendors with no extra cost to us. So buy your gift cards from us and at the same time support the many missions of our church.
Gift Cards for all occasions!
● Birthdays ● Anniversaries ● Holidays ● Graduations ● Thank You Gifts ● Teachers Gifts
Pick up an order form at our Community Communication Board in the hallway.
Website Assistants Needed
| | |
| --- | --- |
| Help Spread the News… | |
The Website Committee is looking for volunteers to share in updating and adding to our website on a weekly basis. Each week after the Connections Newsletter is published we need people willing to enter the new information into the Upcoming Events page of the website. Also if changes occur during the week to then update the pages and remove from the site any old or expired articles. This process takes between 1 – 3 hours a week, depending upon how many new articles there are in Connections. On average time spent is less than 3 hours per week.
We are seeking volunteers with good computer skills, knowledge of the MS Office Suite, access to a high speed DSL or Cable Modem (daytime use of the church computers is an option for this) and a desire to learn how to update pages on the website. A training class(or two) by the Website Staff members will be offered on the website software language called Joomla, which is basically a drag and drop language as far as weekly updates are concerned. The Website Staff will be available to assist you with any questions, problems, or technical issues.
If you are interested in spreading the news and you would like to hear more about this opportunity, please contact Rick Neafus or the Church Office at 860-529-2025 or by e-mail at This email address is being protected from spambots. You need JavaScript enabled to view it. Thank you.