WUMC Gift Card Program!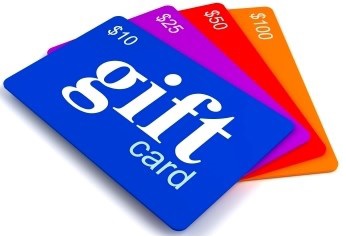 WE ARE CONTINUING OUR GIFT CARD PROGRAM!
You can purchase gift cards from our church . . . we have a large variety of vendors. The gift cards are purchased at face value (no extra cost to you). Each gift card gives our church a set percentage which will go towards the Mission Fund.
It's Easy: Just fill out the attached order form and return with your payment. (More order forms are available at our communication board.) The gift cards that we have in stock will be given out immediately and the others will be ordered the first Monday of the month and will be in the following week. So plan ahead!
It's Convenient: No need to run around to the stores to pick up gift cards. Just stop in the office during the week or see Deb Draizen or Evelyn Griswold at Coffee Hour on Sundays. Dunkin Donuts, Panera's, Starbucks, Amazon, Kohl's, Stop & Shop, to just name a few.
There are many more!
It's a Way to Give: Most of us buy gift cards on a regular basis. With this program, the proceeds come from the vendors with no extra cost to us. So buy your gift cards from us and at the same time support the many missions of our church.
Gift Cards for all occasions!
● Birthdays ● Anniversaries ● Holidays ● Graduations ● Thank You Gifts ● Teachers Gifts
Pick up an order form at our Community Communication Board in the hallway.