Men's
We offer a wide range of Ministries for Men.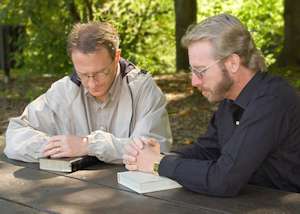 Men's Worship Ministry
Joy of Men: As a band of brothers, we support one another in times of need, challenge one another and celebrate growth and accomplishments. Please note that at times, the schedule changes from our regular time.
We meet the (2nd and 4th Saturdays every month from 8:00 to 9:30 a.m.)
Please email Pastor Hahn (
This email address is being protected from spambots. You need JavaScript enabled to view it.
) if you are interested in coming.
Blessings!