Join us for Love in Action
Wethersfield United Methodist Church seeks to be the hands and feet of Jesus. There are many opportunities for Christians to act out their faith in ways that DO change the world. WUMC supports the following outreach missions directly.

If you are interested please contact Steve Bradbury at (860) 571-8744

This email address is being protected from spambots. You need JavaScript enabled to view it.

or Tim Warweg at (860) 529-5076

This email address is being protected from spambots. You need JavaScript enabled to view it.

.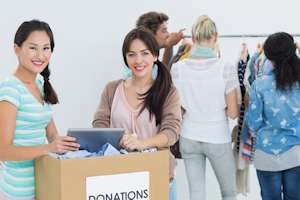 Plimpton House
Plimpton House is a long term temporary residence for homeless adults in Hartford. Plimpton House provides 35 adult residents with a community living environment that facilitates their independence. Members of our church prepare and serve breakfast for the residents on Easter Sunday morning and on Thanksgiving Day morning. Many church families have made this time of prayer, song and fellowship at Plimpton House a family tradition.

For further information, contact us at (860) 529-2025 or e-mail us at

This email address is being protected from spambots. You need JavaScript enabled to view it.

.
South Park Inn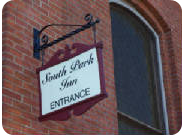 SOUTH PARK INN FAMILY MISSION MINISTRY
South Park Inn was formed in 1982 in order to assist homeless people and advocate for solutions to homelessness, in the Greater Hartford area. The former South Park Methodist Church was renovated to operate the Emergency Shelter in July 1984.

The South Park Inn Family Mission Ministry involves occasional visits to provide supportive materials and services for families residing there and to provide special social events including men's ministry activities such as bowling tournaments and other shared activities, sponsoring birthday parties and bingo nights, miscellaneous projects around the shelter and fundraising through sponsorship of runners in the Hartford Marathon.

For further information contact the church at (860) 529-2025 or e-mail us at

This email address is being protected from spambots. You need JavaScript enabled to view it.

.



To visit their web site:

www.southparkinn.org
Interval House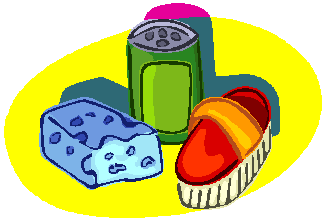 Interval House


Hartford Interval House opened its shelter door in April 1978. Since then over 3,700 women and over 4,700 children have taken refuge from violent homes. The 20-bed shelter, in a confidential location, provides residents an "interval" of safety where they can assess their situation and make choices for themselves and their children.
Our church supports Interval House by holding a Spring Clean Up Day each year on Good Friday--helping out with outside yard work, garage organization, painting and inside organization and cleaning--whatever is needed!

This service activity is lead by our Methodist Youth Fellowship (MYF), but is open to all who wish to participate. We stay in contact with Interval House throughout the year and collect items to donate to them as their needs are made know.

From time to time we are asked to help move a family to a safe location. On those occasions sometimes donations of furniture are requested and we are especially in need of trucks for this ministry.

Interval House is looking for the following items:
gift card for Stop&Shop
gift card for PriceRite
gift card for WalMart
gift card for Target
gift card for Lowes
gift card for Home Depot
bus passes
bleach
Pine-sol
Lestoil
dishwashing detergent (auto and regular)
laundry detergent
toilet tissue
Kleenex
paper towels
paper plates
cups
napkins
storage containers for food
plastic garbage bags (tall)
plastic garbage bags (large)
plastic garbage bags (55 gal plus sizes)
twin sheets
blankets
pajamas
seasonal fabrics (all sizes for women)
seasonal fabrics (all sizes for children)
slippers/flip flops (all sizes for women)
slippers/flip flops (all sizes for children)
Please leave all items in church office or on the kitchen counter with Betty Gaulton's name on it. For more information contact the church office at 860-529-2025 or email
This email address is being protected from spambots. You need JavaScript enabled to view it.
Thank You
Mountains of Hope for Haiti


Our Church has been the vision and energy behind our Conference's mission outreach to Haiti since 2002. In 2004,Wethersfield UMC, along with several other New York Annual Conference (NYAC) churches, was asked to build a Medical Clinic in Furcy, a rural, mountainous village southeast of Port-au-Prince. Subsequently, Furcy became a mission focus and priority for the Connecticut District and the NYAC. Out of this effort, "Mountains of Hope for Haiti" (MHH) was created and has coordinated more than 35 Volunteer in Mission Teams to Furcy and other locations in Haiti, with many team members from WUMC.

Since the earthquake of 2010, MHH is now partnered with UMCOR Initiatives through Agriculture, Education, Medical Care, Clean Water, and School Hot Lunch Programs.

For further information on MHH Initiatives, participating on a Volunteer in Mission Team, or ways to Donate to MHH, please visit the MHH Website at

www.mountainsofhopeforhaiti.org

or the New York Annual Conference Website at

www.nyac.com

.
Haiti Partnership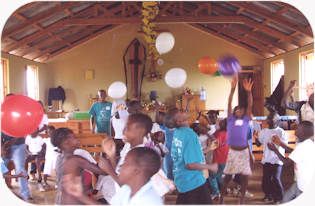 Haiti Partnership


The WUMC has had a special connection to the country of Haiti since 2002 when Pastors Thomas and Wendy Vencuss shared their experiences of their trip to Haiti with our congregation. Our hearts became ignited with a desire to reach out to the people of Haiti, to help where we were able to and to stand together with our brothers and sisters in Christ. The following is a list of some of the ways this 'partnership' has been displayed.
Through the years many members of the WUMC have served on or lead V.I.M.(Volunteers in Mission) trips coordinated by 'Mountains of Hope for Haiti'( see above). Our members have been on teams that have built a medical clinic in the mountainous village of Furcy (which provides health care for over 15,000), built retaining walls for the village school, have run Vacation Bible Schools for hundreds of children, taught English to adults and children, held medical 'clinic' days at the clinic, helped plant crops, worked in orphanages, painted the school, built a community store, taught hygiene to women………the list could go on and on!

Financial support for school scholarships, medical supplies for the clinic, the Furcy Farmer's Association (for seed, tools and fertilizer), the school hot lunch program and many other activities have come from members of the WUMC as well as from the WUMC Mission fund.


The youth of our church raised $ 150.00 by collecting and recycling cans and bottles and the younger children of our church held an annual Used Toy Tag Sale which raised $ 180.00. The money collected was used to provide two hot meals for over 250 children attending a VBS in Furcy.

We financially support the Carnival Youth Retreat led by Jude Exantus each year. This retreat offers an alternative activity during what can be a wild 'carnival time' to over 350 youth in western Haiti. For $ 30.00 you can sponsor a youth to attend this 5 day event. The money provides hot meals three times a day and also, helps cover the cost of guest speakers and transportation.

We have offered support, housing, and meals to the 'Union Brothers Singers' when they are on a concert tour. UBS is an acappella singing group from Haiti who perform at churches, schools, etc….sharing information on Haiti and their love of God with others.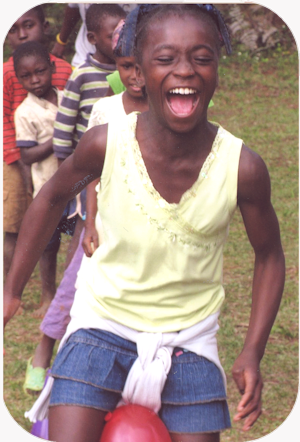 Our church has become a gathering place for many different types of resources to be sent with teams to Haiti. Health/Hygiene kits, 'Mommy' packs, school supplies, clothing, shoes etc. Many of these items are Sunday school projects, secular classroom projects, Girl Scout and Boy Scout projects and Donations from our Christian Preschool and church members.

Jude Exantus works part time as our Haitian Minister providing assistance to VIM teams and activities. He will also be offering Creole classes this spring.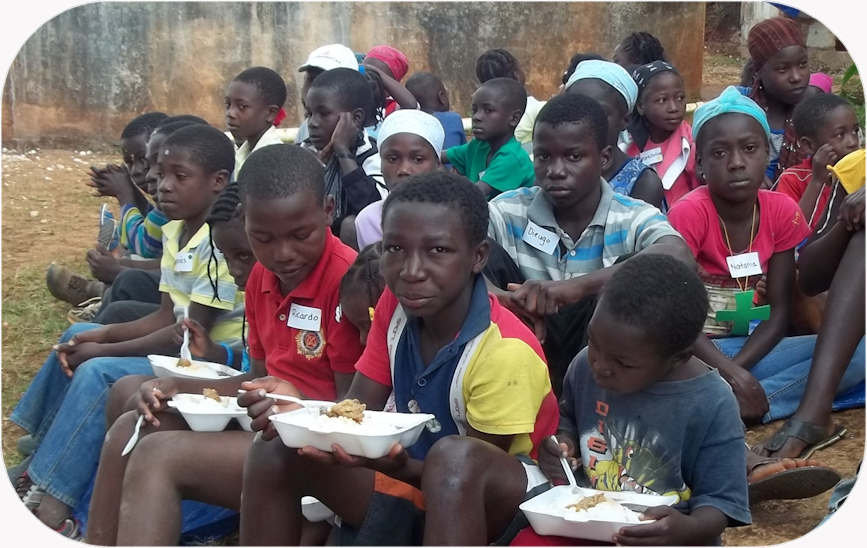 Generally, we send the following VIM teams to Haiti throughout the year. We send a college team in January, a youth team in July and an all age team in the fall. This year we are hoping to send a team from our church in early November.

If you would like to be a member of an upcoming VIM team, or for more information, please contact

:



Deb Draizen at 860-563-9888 or

This email address is being protected from spambots. You need JavaScript enabled to view it.

.



Come and join us!!!
Church Food Pantry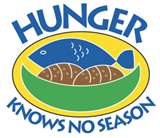 Church Food Pantry
Our church members collect non-perishable food items for our Church Food Pantry. The pantry is used to help meet emergency food needs of church members, neighbors, friends, extended families, the community and strangers.
Here are some suggestions for 'always needed' items to donate: pasta, spaghetti sauce, tuna, jelly, peanut butter, cereals, boxes of macaroni and cheese, instant mashed potatoes, canned soup, and canned fruits and vegetables.
For more information contact the church office 860-529-2025 or email

This email address is being protected from spambots. You need JavaScript enabled to view it.


Please leave your donations in the office or on the counter in the kitchen with a note on it.
Thank you.
Harvest of the Heart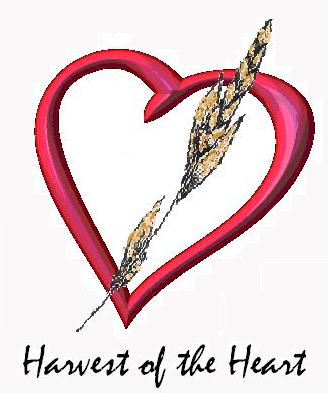 Harvest of the Heart
Our church has a "caregivers" ministry called "Harvest of the Heart". The objective is to meet, periodically, as a group to prepare large quantities of food to fill our freezer space. This will include foods such as soups, stews, casseroles, and breads.

The concept for the Harvest of the Heart frozen food ministry developed when a large old freezer was donated to the church in the early 2000's. since then the church expanded and built on the Family Life Center addition which includes a large kitchen with a commercial grade large freezer. The cooks and 'want to be' cooks of the church meet periodically to prepare large quantities of food to fill our freezer space.

Our caregivers can then use the frozen food as a resource to help meet the many unexpected food needs of our congregation and community and as a way of sharing our love with others. Church members are encouraged to bring food to new parents, a person recuperating at home from a hospital stay, a family grieving, an overburdened caregiver, those just in need of a little TLC and those in the community who may need some help.

Eventually, we would also like to expand this ministry to include cooking, on occasion, for shelters and soup kitchens. Look for the 'Cook-in" days in the coming events section and join us!

Those interested in joining us in this important ministry can contact Deb Draizen at 563-9888 or

This email address is being protected from spambots. You need JavaScript enabled to view it.

Your help would be appreciated.

Thank you.
Prison Ministry (Kairos)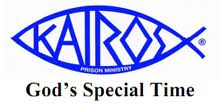 WUMC Prison Ministry (KAIROS)
Kairos Prison Ministry is focused on bringing the good news of Jesus Christ to the un-churched men and women within the prison environment. The ultimate goal is to have hearts transformed by the Holy Spirit for the lives of these men, women and youth. The Kairos Prison Ministry has a strong presence here in Connecticut and across the country.

The program involves spending an extended weekend as part of a team within a prison with up to 42 inmate residents. The team provides training in advance of the weekend with the inmates. There are several ways to support this ministry.

1. Pray for the Kairos Volunteers as well as the residents who are being ministered to. Prayer is one of the most important forms of support.

2. Prepare a Prayer Hand for a particular weekend. This consists of drawing an outline of your hand and writing your first name, the date and the time during the weekend that you will be praying for the residents, and providing it to a participating team member.

3. Become a team participant. Prepare for and enter the institution and by "Listen Listen Love Love" become a tool of the Holy Spirit and help the residents experience the love of God. It is truly an awesome experience. To join a team, you need to fill out an application and be accepted by the Department of Correction. There are 36 hours of training, usually spread over 6 Saturday mornings. The weekend is held usually Thursday evening and all day Friday, Saturday and Sunday. Half day reunions are conducted on the second Saturday of the month.

4. Provide financial help to cover some of the costs such as for bibles, given to each resident at a cost of $15.00 each, and to defray expenses, approximately $175 per resident. This financial help can be provided via WUMC or directly to Kairos of CT.

For further information on the Kairos Prison Ministry in Connecticut check their website at

www.kairosct.org

or contact Tim Warweg at

This email address is being protected from spambots. You need JavaScript enabled to view it.

or (860) 529-5076.
UMCOR. Be There. Be Hope.

The United Methodist Committee on Relief (UMCOR) is the not-for-profit global humanitarian aid organization of the United Methodist Church. UMCOR is working in more than 80 countries worldwide, including the United States. Our mission, grounded in the teachings of Jesus, is to alleviate human suffering—whether caused by war, conflict or natural disaster, with open hearts and minds to all people.


UMCOR responds to natural or civil disasters that are interruptions of such magnitude that they overwhelm a community's ability to recover on its own.

We partner with local partner organizations and survivors to rebuild their livelihoods, health and homes. In times of acute crisis we mobilize emergency supplies, fresh water, and temporary shelter to stricken areas, and then stay as long as it takes to implement long-term recovery. Our workers are known all over the globe for their compassion, leadership, expertise and guidance in recovery efforts

Each spring, Wethersfield United Methodist Church takes a collection for 'The One Great Hour of Sharing' offering for UMCOR . This collection is supported throughout our denomination and it is essential to UMCOR's work. The United Methodist Committee on Relief receives no World Service funds or any other United Methodist apportionments.

Gifts to the One Great Hour of Sharing underwrite UMCOR's "costs of doing business," so that 100 percent of every dollar you donate to a specific UMCOR project can be spent on that project and not on home office administrative costs.

For more information on UMCOR see:

www.gbgm-umc.org/umcor/
HomeFront Day

HomeFront Day
HomeFront day is an opportunity to come out and stretch your faith by providing a caring and helping hand to those in need in our own community. The Wethersfield United Methodist Church participated for the first time in HomeFront Day 2012 on May 5th.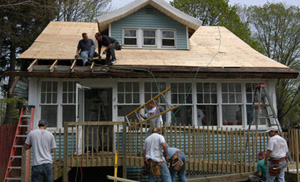 The first HomeFront Day was held in the spring of 1988, as a way to help fill needs at home. In its first year, the HomeFront program completed 16 projects in Norwalk.

Since that time, the program has:
- had more than 2,500 teams
- completed nearly 2,500 projects
- operated in close to 150 communities in 4 CT and 2 NY Counties
- delivered more than $38 million in donated products and services
- relied on the generosity of financial donors, tens of thousands of volunteers and the skills of countless building and remodeling trade professionals to deliver free home repairs to low-income homeowners

We typically look for 40+ volunteers to come out and participate. Volunteers are needed with all levels of mission knowledge . . . including you!

Contact Michael Joyce at 860-841-2924 for more information, or by e-mail at

This email address is being protected from spambots. You need JavaScript enabled to view it.



A Testimony from HomeFront 2012
Recyclables for Mission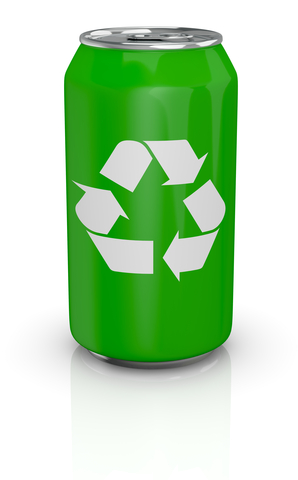 Recyclables for Mission

On the last Sunday of each month, the Mission Ministry of WUMC will be collecting "Recyclables for Mission".

To participate in this Mission Project, everyone is asked to please carefully follow these guidelines:

- Bottles and Cans must be washed and clean. Please sort by glass bottles and plastic bottles.

- Items must be double bagged.

- Items can only be brought in on the last Sunday of the month. (No exceptions please.)

- Items should be placed in the Storage Area under the Family Life Center, which is toward the back of the building. The door will be unlocked.

Bottles and cans will be taken to the Recycling Center and redeemed the next day (Monday). Please do not bring your bottles and cans in to the church any other time than the last Sunday of the month.

All proceeds will go to the Mission Ministry of the Church. Thank you.
Adelbrook Residential Home


Adelbrook Residential Home


(formerly named the Cromwell Children's Home)
Adlebrook is a nonprofit behavioral and developmental services agency providing residential, educational, in-home and community based services to children with Autism Spectrum Disorders and other developmental and intellectual disabilities. Its educational division operates a continuum of programs from pre-kindergarten (age 3) through grammar, middle and high school to vocational transitional academies for 18 to 21 year-old students.

It is a faith based ministry committed to providing hope and healing for all those they have served for over 110 years.

Every September, we collect school supplies for the Adelbrook Residential Home school classroom that we sponsor. Some suggestions are: notebooks, back packs, pencils, crayons, pens, paper, glue sticks, rulers, etc.



Please leave all items in church office or on the kitchen counter with Betty Gauton's name on it.



Thank You
Loaves and Fishes



Loaves and Fishes


Loaves and Fishes is a charitable organization that provides human services to the poor in Hartford. These services include education, food, clothing, counseling and economic development programs.
Throughout the year our 'Creative Pastimes' ministry participants are busy knitting warm winter hats for the homeless. In January these hats are then distributed to those in need- along with toiletries that have been collected via Loaves and Fishes.

Hundreds of hats have been distributed with joy over the years. Check out the 'Creative Pastimes Ministry' section for information on how you can get involved!.

For further information contact the church at (860) 529-2025 or e-mail us at

This email address is being protected from spambots. You need JavaScript enabled to view it.

.
Shoebox Ministry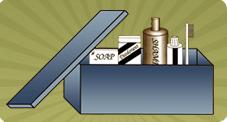 Shoebox Ministry


We collect and place personal hygene care packages in shoeboxes and distribute them to a local women's shelter.
regular-size bottle shampoo
regular-size bottle conditioner
bath/shower gel
large bar soap (individually wrapped)
washcloth (new or clean used)
adult toothpaste
adult toothbrush
children's toothbrush
children's toothpaste
dental floss
comb or hair brush
hair spray
deodorant
body lotion (or several travel size)
disposable razors
woman's sanitary products
pocket-size packet of tissues
individual band-aids
small packet laundry soap
mending/sewing kit
small notebook and pen
stationery with stamped envelopes
For further information contact the church at (860) 529-2025 or e-mail us at

This email address is being protected from spambots. You need JavaScript enabled to view it.

.